Posture is the position in which you hold your body upright against gravity while standing, sitting or lying down.
Good posture involves training your body to stand, walk, sit and lie in positions where the least strain is placed on supporting muscles and ligaments during movement or weight-bearing activities.
CONTRIBUTING FACTORS TO POSTURE DYSFUNCTION /BAD POSTURE (in a box)
Poor core stability

Lack of awareness of correct good posture

Occupational demands

Sedentary lifestyle (Prolonged sitting)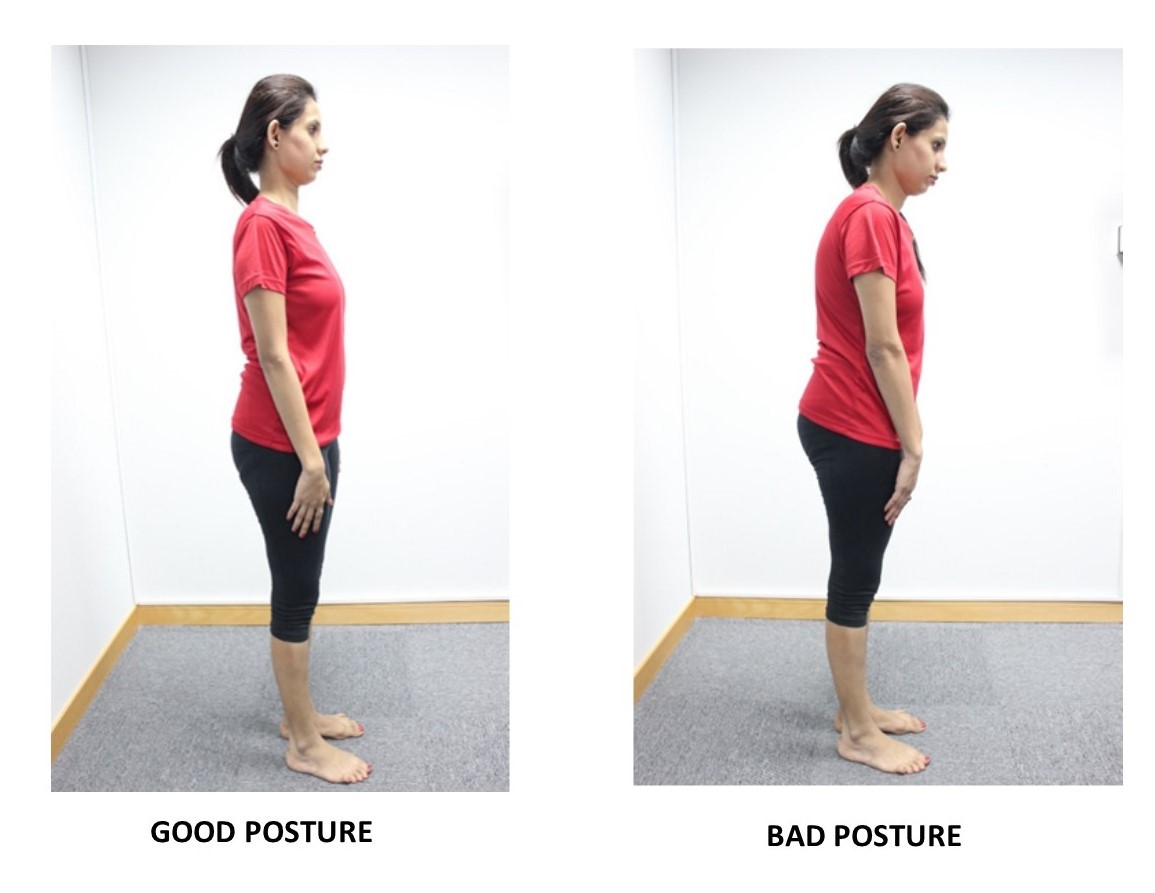 BENEFITS OF A GOOD POSTURE
Keeps bones and joints in the correct alignment so that muscles are being used properly

Helps decrease the abnormal wearing of joint surfaces that could result in arthritis

Prevents backache and muscular pain

Contributes to a good appearance
ILL EFFECTS OF POSTURE

Chronic back, neck, shoulder & wrist pain
Impingement and nerve compression like Sciatica and Carpal tunnel syndrome
Stiffness & Soreness leading to fatigue
Tension Headaches, Difficulty in breathing &Digestion issues
SOLUTIONS TO IMPROVE POSTURE:
SELF ANALYSIS:
Quick test to check your posture: (Easy and can be checked at home)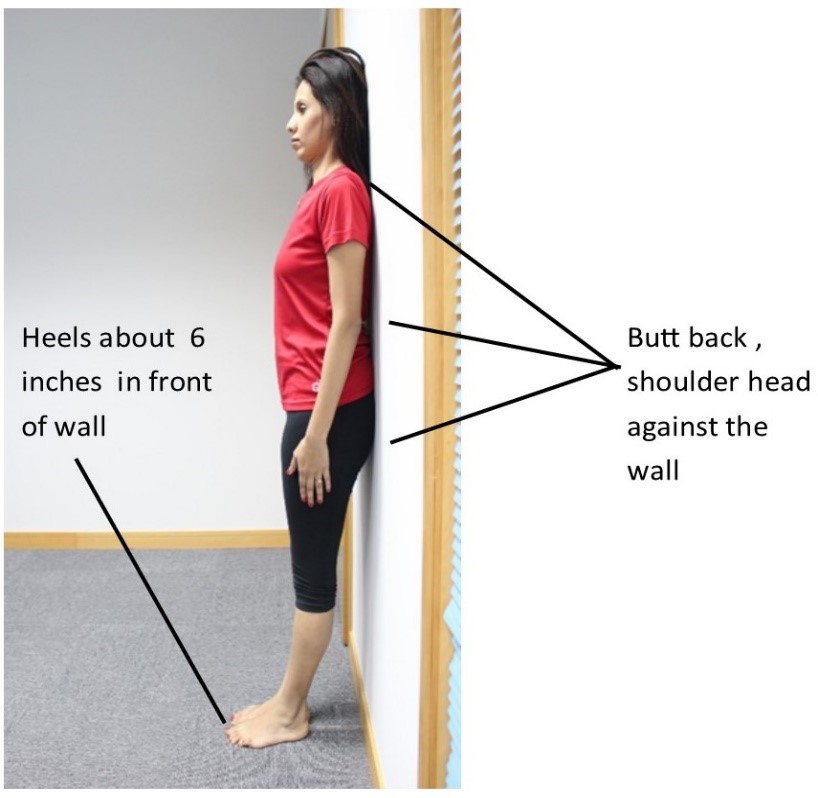 1.Stand against the wall.
2.Place heels 6 inches from the wall however your shoulder blades and buttocks to touch the wall.
Check: There should be less than 2 inches gap between the neck or small of the back and the wall
Warning: A larger gap indicates BAD POSTURE and curving spine leading to neck/back pain
MAINTAIN GOOD MASCULAR FLEXIBILITY & HAVE STRONG POSTURAL (CORE) MUSCLE THROUGH EXERCISE.
NECK EXERCISE GOOD FOR SPONDYLOSIS, UPPER BACK MUSCLE SPASM (TIGHTNESS) PATIENTS
1.STATIC NECK EXERCISE (Hold 5 secs,5 reps, twice a day)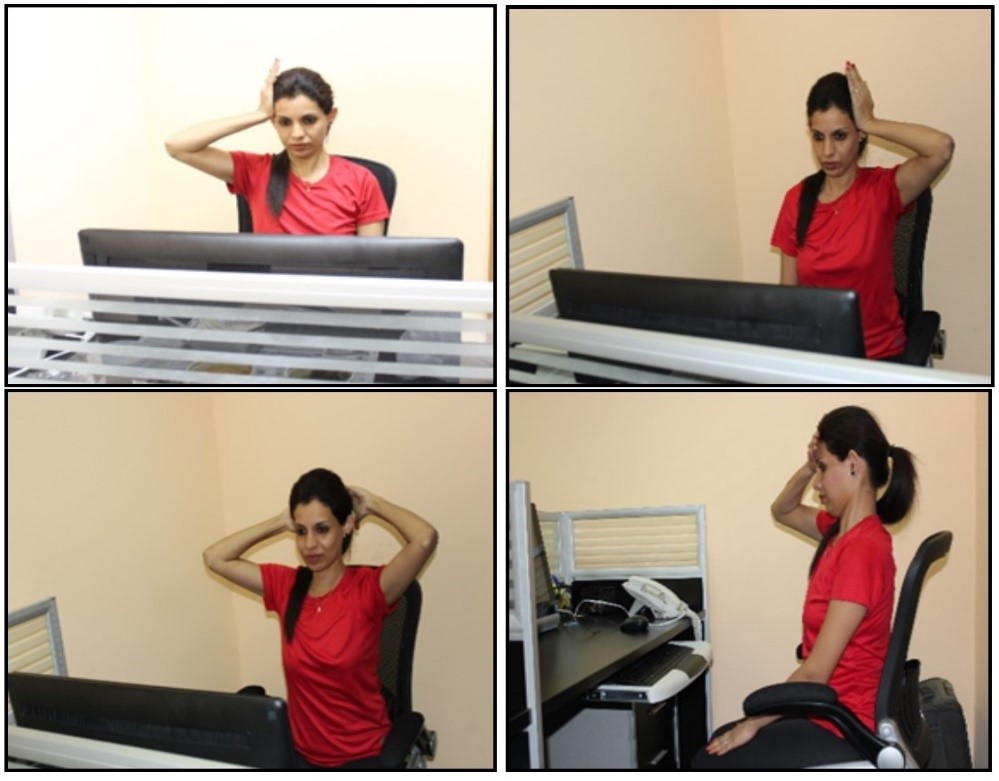 2. SELF SIDE STRETCH (5 -7 secs ,5 reps each side, twice a day)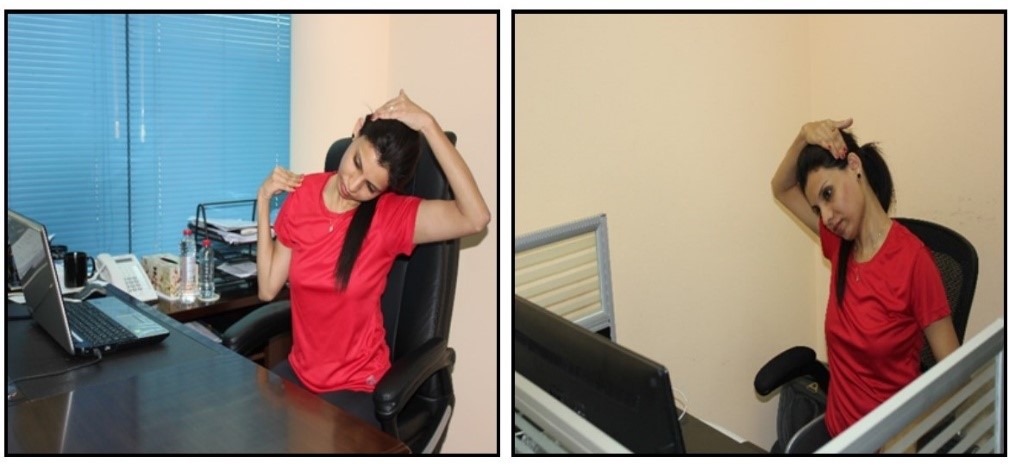 3.CHIN TUCK EXERCISE (Hold 3-5 secs,5-7 reps, thrice a day)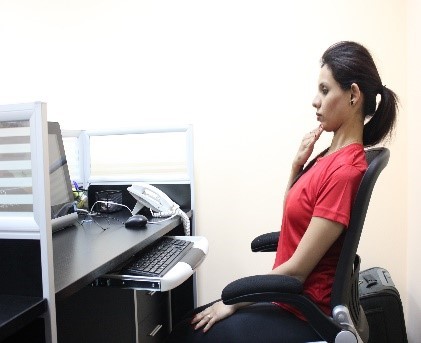 SHOUDER EXERCISE GOOD FOR FROZEN SHOULDER PATIENTS/ROTATOR CUFF INJURIES
SHOULDER ROLL/SHOULDER SHRUG (10 reps,3-4 times a day)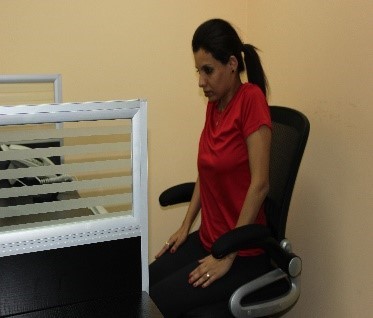 2. PENDULAR EXERCISE AND TOWEL EXERCISE (10 clockwise ,10 counter clockwise, twice a day)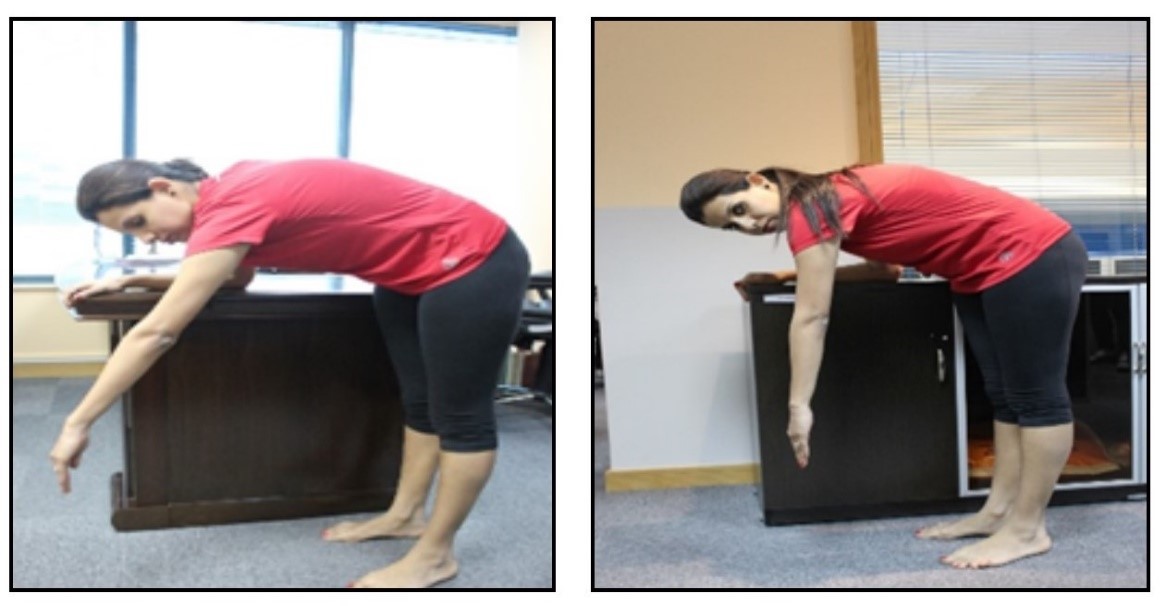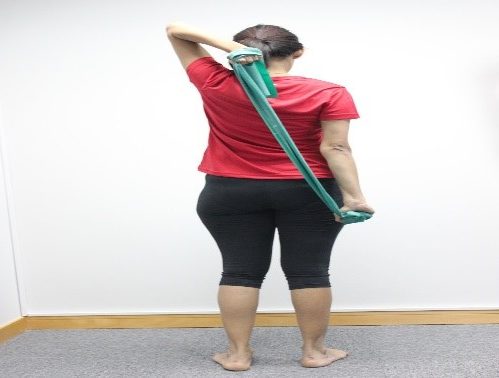 WRIST EXERCISE ESPECIALLY GOOD FOR REPETITIVE STRESS INJURY (RSI)
1.BALL SQUEEZE (ANYTIME & ANYWHERE).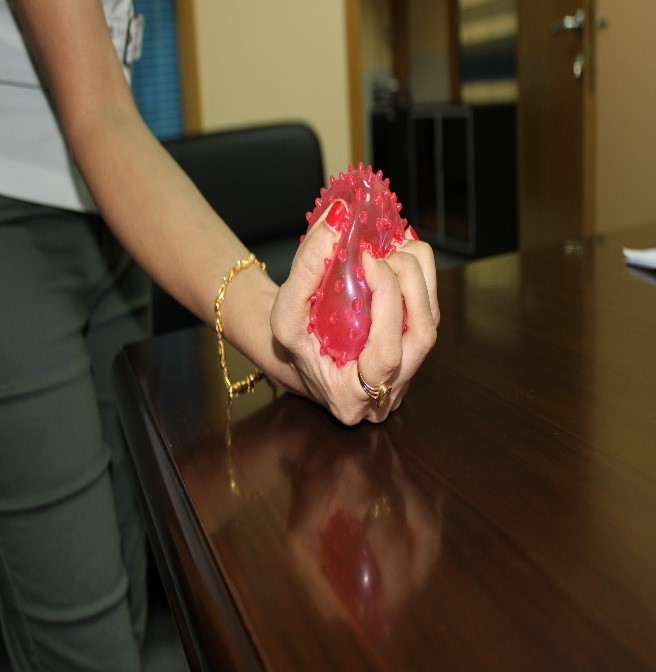 2. FINGER EXERCISE WITH RUBBER BAND (ANYTIME &ANYWHERE)

3.WRIST STRETCHES (CTS) Hold 7-10 secs, 5 reps each side (TENNIS ELBOW)
BACK EXERCISE GOOD FOR SCIATICA / PIRIFORMIS STRETCH/BACK ACHE: (Hold 5 secs ,3-5 reps each side)
1. CAT AND CAMEL EXERCISE: 5 TIMES up and 5 times down, Hold 5 secs
Slowly alternate between arching and rounding your back tighten your abdominal muscles so that all three sections of your spine lumbar (lower), thoracic (middle) and cervical (upper) extend together and then flex together

2. BRIDGING EXERCISE: Strengthens the gluteus (butt) muscles and hamstrings (back of the upper leg). 5 TIMES up, Hold 5 secs
Keep your abs tight and gently lift your butt and chest off the ground.

By Tanushree Jain BPT