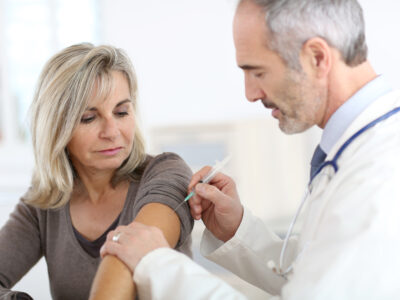 Sale!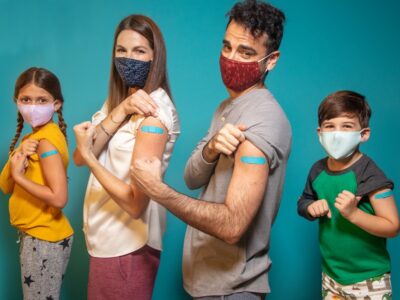 What is the flu?
The flu—short for influenza—is an illness caused by influenza viruses. Flu viruses infect the nose, throat and lungs. Flu spreads easily and can cause serious problems, especially for very young children, older people, pregnant women, and people with certain long-term medical conditions like asthma and diabetes.
What are the symptoms of the flu?
Flu symptoms can include the following:
Fever (not everyone with the flu has a fever)
Chills
Cough
Sore throat
Runny or stuffy nose
Headache
Muscle aches
Tiredness
Vomiting and/or diarrhea (in some children)
Most people who get influenza recover in a few days to less than two weeks. Some people develop complications (such as pneumonia) that can result in hospitalization and even death.
Is it serious?
The flu can be mild or very serious. We can't be sure who will have a mild case and who will become very sick. Children with long-term medical conditions and children younger than 5 (and especially younger than 2 years old) are more likely to end up in the hospital from the flu. Flu seasons vary in how serious they are from one year to another.
Some of the more serious complications from the flu include:
Pneumonia (lung infection)
Dehydration (loss of body fluids)
Worsening of long-term medical conditions, like asthma and diabetes
How to protect yourself from the Flu?
Take time to get a flu vaccine. Doctor recommends a yearly seasonal flu vaccine as the first and most important step in protecting against seasonal flu.
While there are many different flu viruses, the flu vaccine protects against the three main flu strains that research indicates will cause the most illness during the flu season.
The vaccine can protect you from getting sick from these three viruses or it can make your illness milder if you get a different flu virus.
Getting a vaccine is very important for people at high risk for serious flu complications, including young children, pregnant women, people with chronic health conditions like asthma, diabetes or heart or lung disease, and people 65 years of age and older.
People who live with or care for those at high risk should also get a flu vaccine to protect.