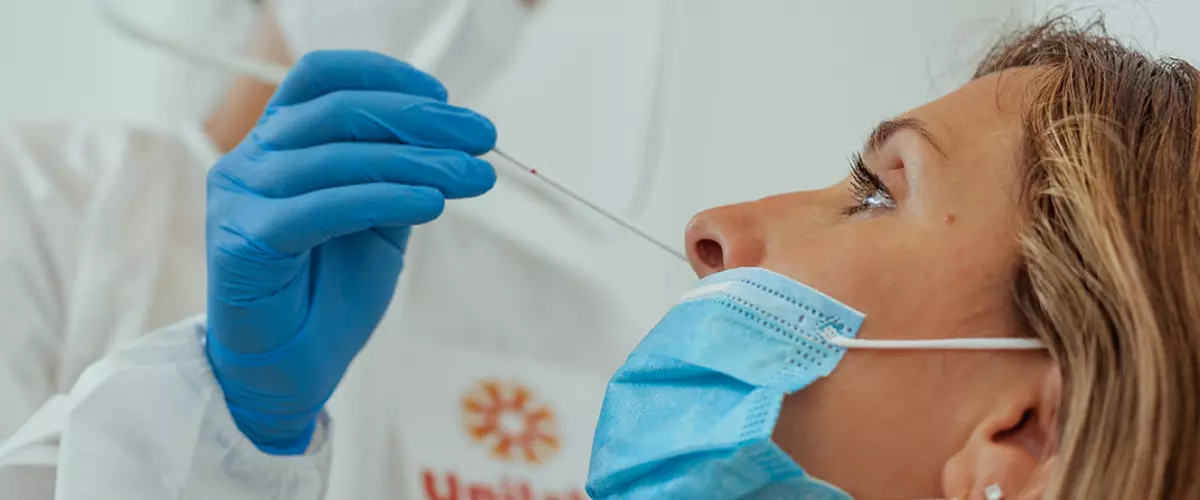 Full 1
Book your PCR Test with us
According to your Convenience

Healthserve Home Healthcare brings PCR Test at home in Dubai !
DHA approved PCR testing from certified labs.
Hassle free test in the comfort of your place without waiting in long queues.
Avoid unnecessary exposure at crowded testing centers / clinics / hospitals especially in case of bedbound / elderly / pregnant / children and people with special needs.
Quick results within 12 – 24 hours.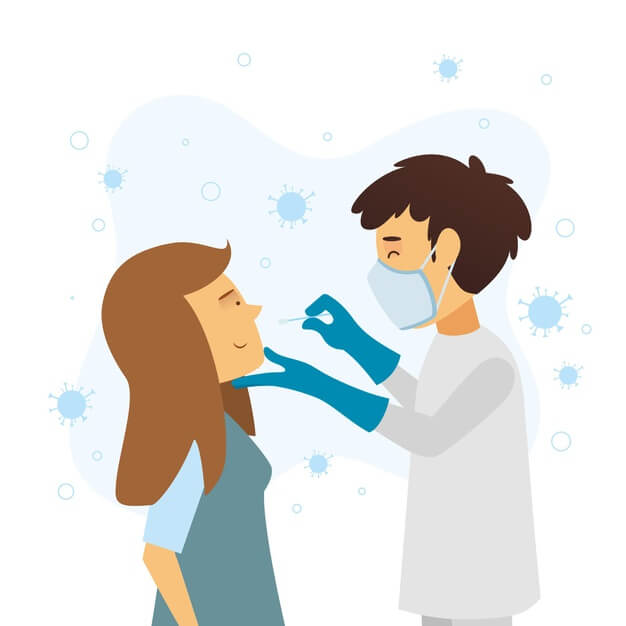 1. What is a COVID PCR Test?
A Covid-19 PCR (Polymerase Chain Reaction) test is used to detect the presence for infection with SARS-CoV2 (the coronavirus that causes COVID-19 disease). This is a very sensitive test that looks for the RNA of the virus using a technique called RT-PCR. The test can detect as little as one virus particle in swabs taken from inside the mouth or nose & is recognized as the most reliable test for Covid-19.
2. Who should do the PCR test?
a) If you have any flu like symptoms related to COVID-19 infection.
b) If you have the doubt of exposure to the virus or infected people
c) If you are planning to travel somewhere
d) For anyone who wants to check whether he/she is infected with coronavirus.
3. Who will collect my sample for PCR testing?
Our professionally trained doctors/nurses will collect the sample at your place. The sample will then be transferred to DHA approved and internationally accredited labs to perform the testing and reporting.
4. Is it safe to have PCR test at home?
Our clinical team will try as much contactless procedure as possible at your home. They will collect the swab wearing the full PPE (Personal Protective Equipment) kit to ensure the safety of the customer as well as self. The collected sample will be covered with double packaging system and transported in a cold container maintaining the cold chain everytime.
5. Is PCR test painful?
Whether the swab for PCR test is collected from nose or throat, it's not painful but you may feel a mild irritation.
6. What are the collection timings?
Normal sample collections timings are from 9 am to 6 pm, Saturday to Thursday.
7. How much time it will take to get the result?
8. Can Children Have PCR Test?
Yes, the trained professional can take samples from children (even new born babies), although younger children may find the test little distressful.
9. How do I book a PCR test at home?
Simply fill Request Appointment form and our coordinator will get in touch with you to schedule your appointment as per your convenience or WhatsApp +971543061896
10. If result is positive what is the next step?
If the result is positive and you have no clinical symptoms, you are required to self-isolate yourself at home for 14 days. If you wish, you can call us and book a video/phone consultation with our doctor in the comfort of your home.
If you symptoms worsen like shortness of breath, chest pain or pressure, or loss of speech or movement, you should go to a hospital setup.